If you know the story of the Cannon Group, you know it's a story of duality – from the low sleaze of Enter the Ninja to the serious artistry of John Cassavetes's Love Streams. The 1980s heyday of Menahem Golan and Yoran Globus's film production, distribution and exhibition empire was intent on domination of the top and bottom of the marketplace, which resulted in stabs in all directions, from endless Charles Bronson and Chuck Norris sequels to Godard's King Lear to fabulous oddities in between.
We programmed three London cinema double-bills in tribute to the fascinating history of Cannon Films, all of which in some way tell the story of how Cannon clashed between art and exploitation, and how its ambition resulted in success and failure.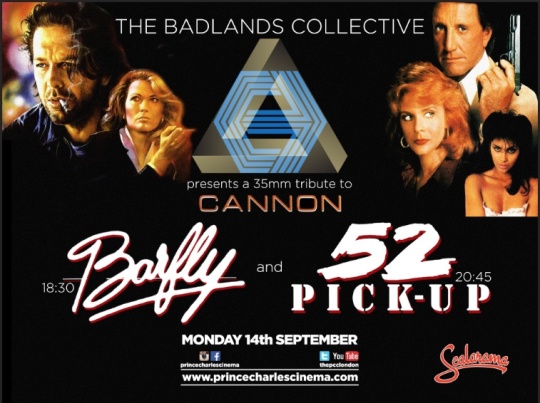 Barfly and 52 Pick-Up (Prince Charles Cinema, 14th September) were both partnerships with major hard-boiled fiction authors. In Barfly, Mickey Rourke and Faye Dunaway bring movie star energy to an autobiographical Charles Bukowski tale of boozing and brawling in the gutter. 52 Pick-Up is a seedy potboiler thriller made thrilling by the writing of Elmore Leonard, not to mention the direction of John Frankenheimer and performances of Roy Scheider and Ann-Margret.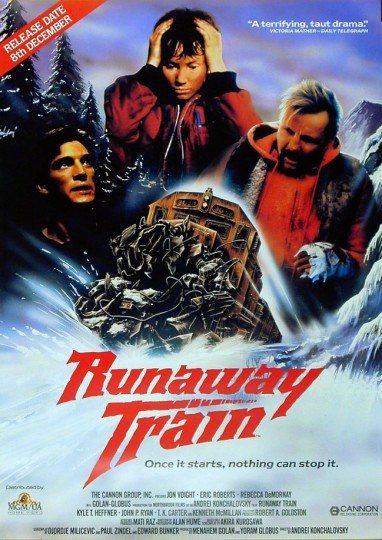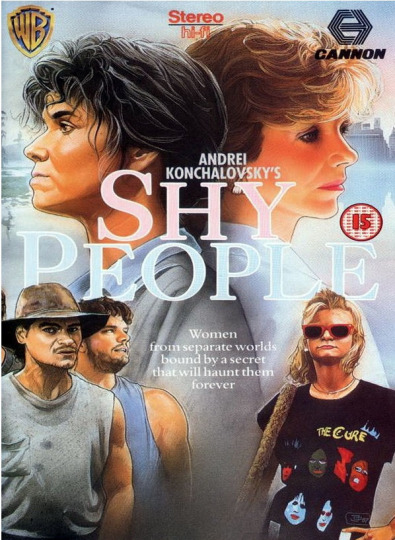 Runaway Train and Shy People (Regent St Cinema, 20th September) were both directed by Andrei Konchalovsky, a Russian émigré to America who instinctively made poetic films that fell somewhere in between Cannon's conflicting tendencies of making genre cash-ins and trying to attract respected talent. Runaway Train is a brilliant action film based on a script by Akira Kurosawa and featuring Oscar-nominated performances by Jon Voight and Eric Roberts. Shy People is a haunting culture-clash drama with a Tangerine Dream score and a Barbara Hershey performance that won Best Actress at Cannes in 1987. Both films are riveting journeys that go through and beyond melodrama to somewhere existential and primordial.
Street Smart and Superman IV: The Quest for Peace (Ritzy Cinema, 27th September) both star Christopher Reeve, and paired together tell the story of the Faustian pacts made by Hollywood players to make their dreams come true and of the over-extension that marked Cannon's downfall. Street Smart is a gritty New York thriller also starring Morgan Freeman in a rare villainous role as a pimp, for which he got his first Oscar nomination. It was Reeve's passion project, but to get to make it he had to sign for Superman IV. By this time Cannon was putting too much money into expensive, doomed properties and not promoting its smaller films. Street Smart bombed at the box office despite excellent reviews, probably because it wasn't marketed or released properly, while Superman IV, in which the Man of Steel tries to save the world by ridding it of nuclear weapons, underperformed at the box office because it was perceived as bloody ridiculous.
It's a strange change of fortune how now, in the early 21st Century, Hollywood's major studios are betting on dependable box office from expensive franchises like Superman that ended up killing Cannon. We think it's intriguing and refreshing to look back on a time when this major international company flew too close to the sun, and in the process took chances on talent, had an idiosyncratic voice and produced some exceptional, unique work.
Please feel free to download the programme notes from the season in PDF format.